Productivity Solutions Prices
| Productivity Software Prices | Description | Price |
| --- | --- | --- |
| Sales Team Reporting Software (CRM) | Customer Database Management + Sales Pipeline + Deal Management + Team Activity Tracking + Reports, Charts & KPIs | ₹ 15,000 per year (Upto 5 Users) |
| Quotation Software | Online Quotation Maker + Product & Image Inventory + PDF Creator + Invoice & DO Management + Reports, Charts & KPIs | ₹ 10,000 per year (Upto 5 Users) |
| Customer Feedback Software | See what custome₹ have to say about your business, identify any problems in your product or service, and find opportunities for growth with our easy to use customer feedback software | ₹ 750 Monthly / ₹ 6,000 Yearly |
| Customer Loyalty Software & App | Create a loyalty program for your business in minutes and start to engage and retain your custome₹. Available on Android and iOS App Store | ₹ 750 Monthly / ₹ 6,000 Yearly |
Website Design & Development (Budget)
Static Website (1 Page Site)
Mobile Responsive Website Design
Design Revisions – Upto 2 Times
Website Design & Development (Economy)
Static Website (1 to 5 Pages)
Mobile Responsive Website Design
1 Contact or Feedback Form
Design Revisions – Upto 2 Times
Website Design & Development (Startup)
Dynamic Website (5 to 10 Pages)
Mobile Responsive Website Design
Content Management System (CMS)
1 Contact or Feedback Form
Creative Design Team Involvement
Design Revisions – Upto 4 Times
Website Design & Development (Corporate)
Dynamic Website (Unlimited Pages)
Mobile Responsive Website Design
Content Management System (CMS)
1 Contact or Feedback Form
Creative Design Team Involvement
Design Revisions – Upto 8 Times
Website Design & Development (Ecommerce)
Dynamic Website (Unlimited Pages)
Mobile Responsive Website Design
Content Management System (CMS)
1 Contact or Feedback Form
Creative Design Team Involvement
Design Revisions – Unlimited
Ecommerce Product Manager
Linking of Online Payment Gateway (bank Fee Additional)
Website Design & Development (Sales Conversions)
Dynamic Website (Unlimited Pages)
Mobile Responsive Website Design
Content Management System (CMS)
1 Contact or Feedback Form
Creative Design Team Involvement
Design Revisions – Unlimited
Onsite SEO Optimization for Maximizing Traffic
Integrating Lead Capture Techniques
Implementing Strategies for Converting Visitors to Sales
SEO Deliverables
Budget
Economy
Startup
Growth
Corporate
Best Results Within
8 - 10 Months
7 - 9 Months
6 - 8 Months
5 - 7 Months
4 - 6 Months
No of Keywords Optimized
10
10
15
20
25
Monthly Price (Rs)

₹ 9,000

₹ 12,500

₹ 18,000

₹ 24,000

₹ 30,000

Website & Keyword Analysis
Initial Website Analysis
Website Loading Speed Analysis
Initial SEO Ranking Analysis
Initial Competitive Analysis
Keyword Research
On Page Optimization
Internal Links & Website Structure Optimization
Title & Meta Tag Optimization
Image, Alt, Hyperlink & Header Tag Optimization
Robots.txt Optimization
HTML Source Code Optimization
Google Analytics Integration
Onsite Blog Setup
Lead Capturing Strategy & Setup
Off Page Optimization
Google Local Business Listing Setup
Google My Business Setup & Verification
Google Map Integration
Setting Geo Targeting in Google
Quality Backlinks Creation
Government & Other Local Business Listings
Linking to Social Profiles
Customer Reviews & Ratings Setup
Social Media Account Setup
Content Marketing
Website Content Optimization
Informational Article Writing & Submission
1 in 3 Month
1 in 2 Month
1 / Month
2 / Month
3 / Month
Blog Writing & Submission
1 in 3 Month
1 in 2 Month
1 / Month
2 / Month
3 / Month
Directory & Classified Submissions
5 / Month
10 / Month
15 / Month
20 / Month
25 / Month
Social Bookmarking
PPT / PDF / Doc Submission
Video Promotion (if available)
Q & A Posting
Tracking and Monitoring Report
Monthly Traffic Reports
Monthly Keyword Ranking Reports
Google Analytics Report
Monthly Price (Rs)

₹ 9,000

₹ 12,500

₹ 18,000

₹ 24,000

₹ 30,000
PPC / Paid Ad Campaign Prices
Facebook Marketing Prices
Deliverables
Budget
Economy
Startup
Growth
Corporate
Minimum Duration of Campaign
3 Months
3 Months
3 Months
3 Months
3 Months
Monthly Price (Rs)

₹ 5,000

₹ 7,500

₹ 10,000

₹ 12,500

₹ 15,000

Social Media Posts / Month
6
12
18
24
30
Contest or Promotions / Month
1
2
3
4
Facebook Company Page Design
1 Concept
2 Concept
3 Concept
4 Concept
5 Concept
Content Research & Creation
Ad Campaign Management
Likes & Click Campaign
Engagement with Customers
Landing Page Consultation
No Setup Fee
Monthly Progress Report
Instagram Marketing Prices
Deliverables
Budget
Economy
Startup
Growth
Corporate
Minimum Duration of Campaign
3 Months
3 Months
3 Months
3 Months
3 Months
Monthly Price (Rs)

₹ 5,000

₹ 7,500

₹ 10,000

₹ 12,500

₹ 15,000

Instagram Posts / Month
6
12
18
24
30
Instagram Profile Creation
Development Of Instagram Strategy
Engagement with Customers
LinkedIn Marketing Prices
Deliverables
Budget
Economy
Startup
Growth
Corporate
Minimum Duration of Campaign
3 Months
3 Months
3 Months
3 Months
3 Months
Monthly Price (Rs)

₹ 7,500

₹ 12,500

₹ 20,000

₹ 25,000

₹ 30,000

LinkedIn Posts / Month
4
8
12
16
20
Linkedin Company Page Design
1 Concept
2 Concept
3 Concept
4 Concept
5 Concept
Content Research & Creation
Landing Page Consultation
Engagement with Customers
Paid Targeted Ads Creation
Engagement with Customers
Create & Manage Industry Related Group
Generate Leads + CRM Access
1 to 5 Leads / Month
5 to 10 Leads / Month
10 to 20 Leads / Month
20 to 30 Leads / Month
Searching for leads has been a time consuming issue until we found Sprint On Web. They helped us isn prospecting leads through Linkedin marketing and Google Adwords Campaign. Also we recently started using live chat agents through them and so far we are pretty happy with their price and service. Their ability to quickly understand our products has helped in making the lead generation process as seamless as possible.
We were searching for lead generation service company who were experts in Google Adwords PPC Campaign and one of our suppliers had recommended us to Sprint On Web. In less than 3 months Sprint had significantly enhanced our Adword Campaign to the point where they were now producing a steady stream of quality sales leads for our business. We would recommend Sprint to anyone who would like to get qualified leads for their business.
We had a huge problem in following up with new leads from our website inquires. Hence we decided to outsource our entire online client servicing process to a reliable telemarketing company in Dubai. This is our second year working with Sprint and we are extremely happy with their service and support. One of the best priced and dedicated telemarketing team in the region.
We were planning for rebranding our company for Expo 2020 and we needed a new website for international clients. The Sprint on Web team were creative, smart, and responsive. They did everything they said they would do, and in a timely way. They were great to work with, and I recommend them without hesitation.
We couldn't be more pleased with the website created for us by Sprint on Web. It is current, attractive, and super easy to navigate. They are the only web design agencies that agreed to do a free mock design of our website before any payment was made.
My company just revamped our website and couldn't be happier with the way the site turned out. Sprint turned out to be one of the reliable web design companies in the UAE with a great team that has the perfect mix of right and left brains. They took our old website with outdated graphics, fonts, etc., and transformed it into an awesome site.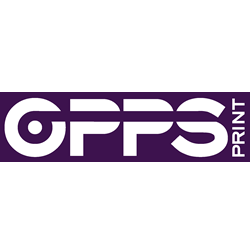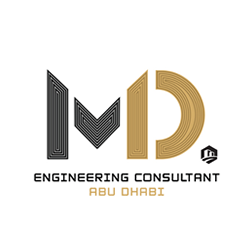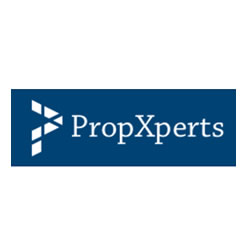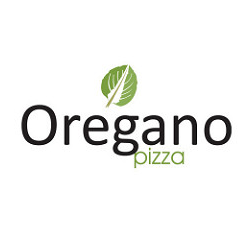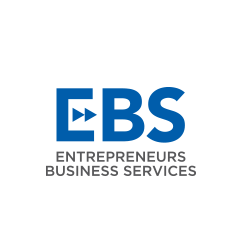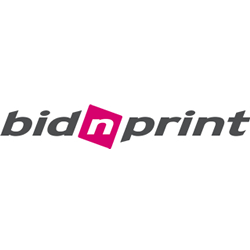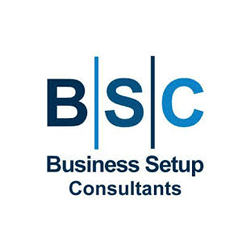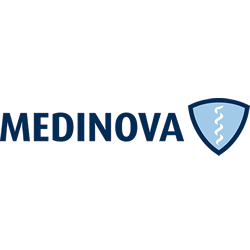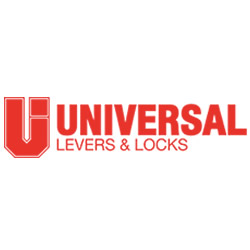 Have a project for us? Call us now!